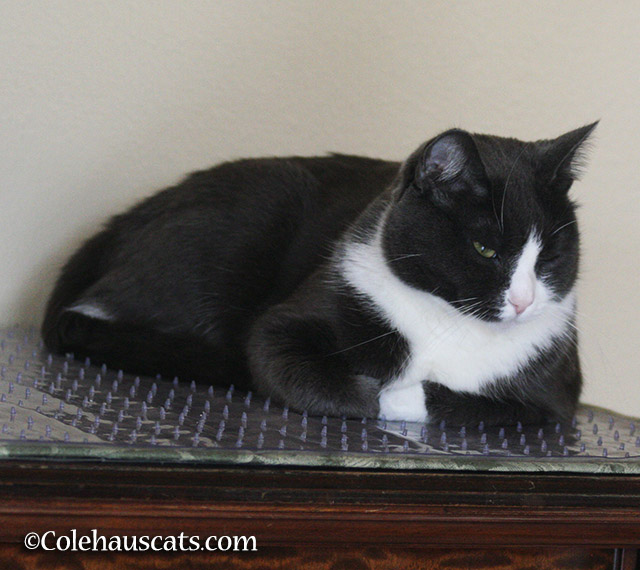 Dangercat Tessa here.
You know? One of the things that I can't get over is the way Mom and Dad harp on me about staying off the this thing the call the buf-fay. They nag and nag me about it and they have even started putting these pointy mats down – apparently to keep me off of it.
Of course, I'm sure you all know exactly what I think of such bullying behavior – it might work for a more girly cat, but we Danger Cats scoff at such amateurish attempts to enforce silly rules.
You can see how little these pointy mats bother me.