Today's post Now With Pink Skeezix colors in his memory.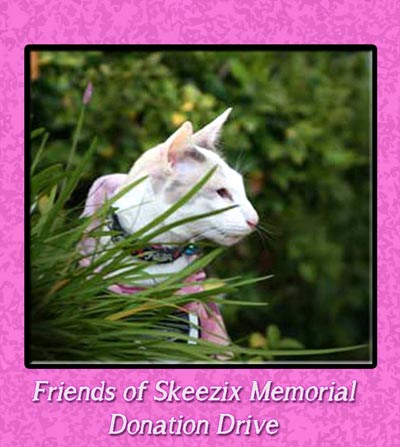 http://www.blog.catblogosphere.com/skeezix-memorial/
Memorial Fund Link: http://www.gofundme.com/3cv8gc
~ ~ ~ ~ ~ ~ ~
We keep electronic things lying around because you never know when we're apt to use one or two of them. Hey, maybe even at the same time! (never happens) We've also been lucky in that no one around here chews anything other than mousies and blankets.
So when Tessa picks her sunny afternoon nap spot, you know she's really going to lay claim to all that spot has to offer.
Hey, that wasn't exactly what we meant!